Europe, Russia, Africa, Asia
GFD Management AG / Best CMMS
Hauptstrasse 34
4143 Dornach – Switzerand
Tel: (+41) 61 599-55-74
---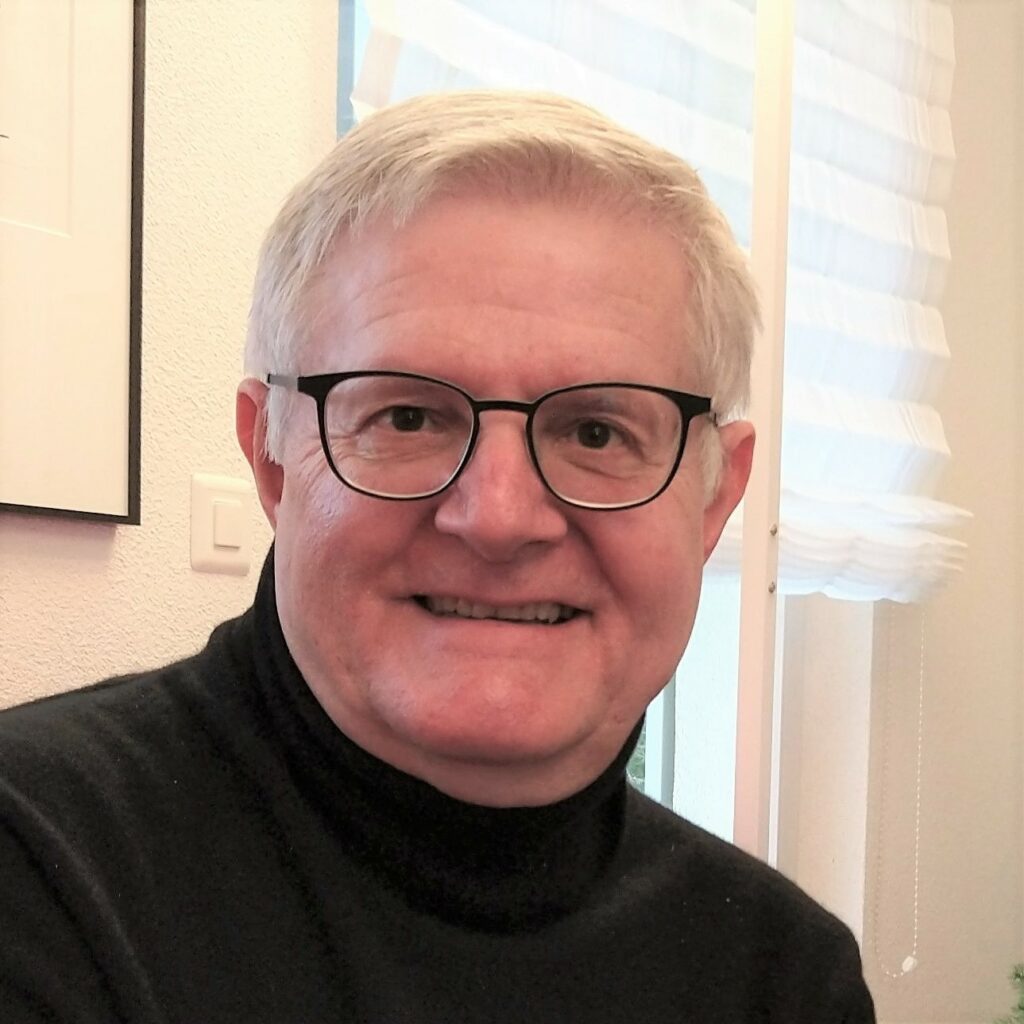 Markus Fritschi, Director of Development
Principal of "BestCMMS" Software platform
A graduate Mechanical Engineer from SFIT (Swiss Federal Institute of Technology) Zurich, Switzerland, where he had as a mentor and professor in informatics, Dr. Niklaus Wirth the creator of Pascal and Modulo.
Markus started his professional career as a mechanical engineer working at Hugo Fritschi AG, where he was responsible for the development of Hay Bay Storage System for Otto Versand in Maydeburg, Germany, As his career moved forward, he became the Managing Partner of Base Consulting Group AG, where he was in charge of a team made up of 10 multiphase professionals and did a development project for UBS Switzerland in 2000.
In 1999 Markus, together with his brother Thomas founded GFD Management A.G., in Dornach/Swistzerland; an enterprise developed for consulting services focused on facility management technology. He and his brother developed Best CMMS (formerly called fmWeb) , a web based maintenance management platform with the purpose of using this software as a tool in managing a wider market base ncluding healthcare, industrial manufacturing, retail installations, corporate offices, to name a few. Today BEST CMMS is a state-of the-art facilities management software company that can handle big data through the cloud and the IOT (internet of things).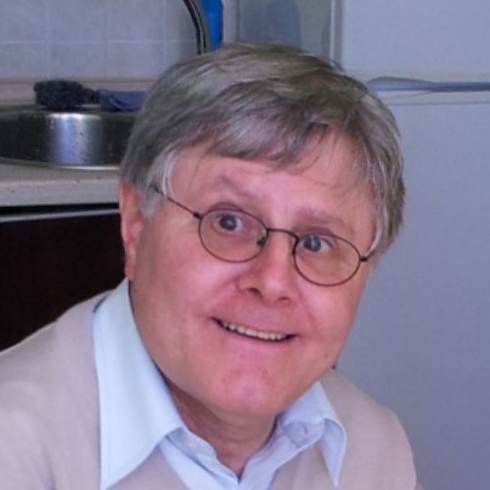 Thomas Fritschi, Director, Sales & Services
Studied economics at the University of Basle and in 1978 started working in his father's company, a renowned supplier of Mechanical Handling Equipment in Switzerland for the Automotive & Logistics Industry where he was responsible for selling the company products to the Middle East.
In 1991 he founded, "Fritschi-ICA" a software company that developed software for controlling the material flow and warehouse management systems, starting with the "QNX" operating system and later switched to Unix on DEC Alpha machines; the company also produced software for automotive controllers (Intel Bitbus) for driverless transport systems. Their customers include both manufacturers and retailers in Switzerland and Germany, and in 1997, he decided to leave the company which had grown to 50 employees to continue his higher education, today the company is still operating under the name Brisoft (www.brisoft.ch).
After getting a Master in Business Administration at the Strathclyde University in Glasgow, Thomas entered GFD Management AG which he founded with his brother Markus and soon the company entered into a co-operation with MicroMain Corporation, Austin/TX in the U.S.A. in 2003, Thomas and Markus founded MicroMain Europe GMBH, which was responsible for selling the MicroMain Facility Management Software platform throughout Europe and the Middle East.
During the course of adapting MicroMain's software product to the needs of the European Market, he developed many additional modules, such as a complete new module for the CAFM market, multi-language capabilities, as well as other tools and features for that platform. When MicroMain US could not meet customer demands for a web-based application platform, Thomas started developing a new 100% MicroMain compatible web-based application called fmWeb at the time to meet customer requirements and provide a seemless upgrade path for existing customer to migrate their business processes to a cloud-based platform. Best CMMS web-based facility management solution has been in the market since 2010, and in collaboration with Bechtel and CH2M (Jacobs), the product became globally known and distributed in several languages under the fmWeb brand name, now known as Best CMMS.
Thomas is very active in GFD Management AG where he and his brother Markus are continually developing the software based on latest technologies, big data requirements, and the ever changing and evolving needs of the businesses using this type of software platform to manage their enterprises. Supporting multiple database platforms allows them to adapt and integrate with any client environment and integration needs that would tie this platform into other business platforms. Thomas and Markus truly bring the understanding of large-scale platforms and business models to their software development designs.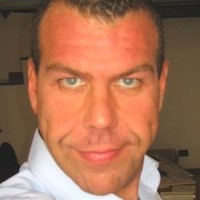 Achille Nava, Business Consultant
Sales Asia
With an Engineering degree about Innovation Technology Management got in the Institute of technology of Milano, Achille has more more than 20 years of experience as consultant and entrepreneur in the areas of Logistic, Quality Management, Safety at Work, Facility and Maintenance Management.
As a consultant, he had implemented projects about the quality, health & safety and environmental management system, helping companies to get the certification ISO 9000, ISO 45000 and ISO 14000, even integrated.
About the Facility management he worked in Deloitte consulting company and he participated in projects as maintenance process analyst in ENI group (the biggest Italian oil and gas company).

Around 2010, he opened a company and developed a network to make maintenance to rail cargo wagons developing the safety management system and got the European certification as ECM (Entity in charge of maintenance). He created a network of rail maintenance workshops and developed a web application to manage online all the maintenance activities.

In the 2015 he had started travelling in the far east developing projects about export of the made in Italy. In the 2019 he opened a company in Indonesia to import and sell Italian products.
He works at the moment between Italy (Milano), Hong Kong and Indonesia (Jakarta)
---
North & South America
The Joseph Phillip Group Inc / Best CMMS LLC, USA Division
Grayslake, IL 60030 – USA
Tel.: (+1) 224-577-5161
---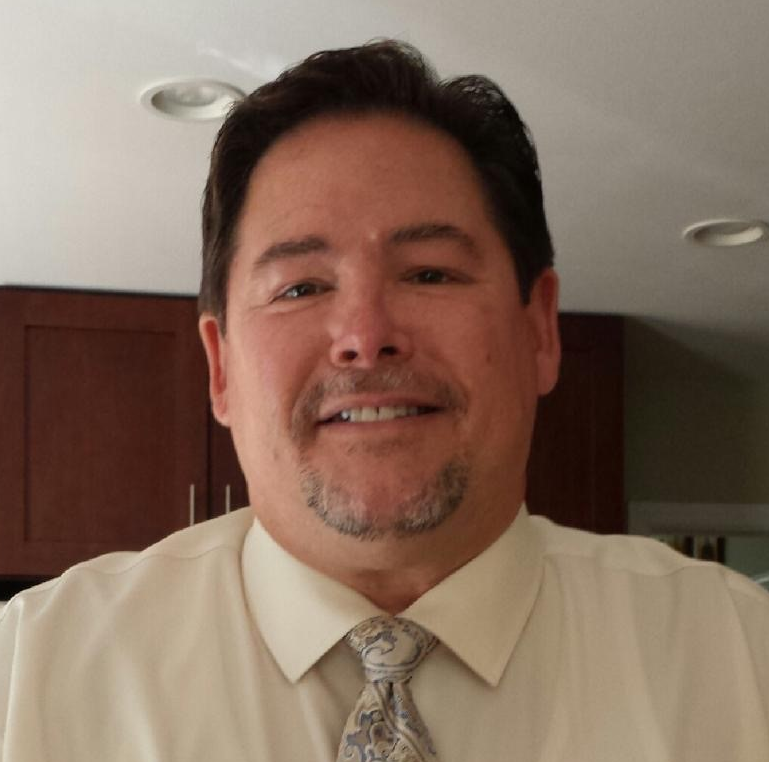 Joe Jurzec, Director of Operations
30+ years' experience consulting on, designing and supporting facilities management software solutions. Extensive background in CMMS implementations for healthcare & government organization with special emphasis in adapting CMMS applications to meet regulatory compliance.
Joe has worked with hospitals and other industries across the US and internationally, helping them computerize their facilities maintenance operations. He has worked with multiple CMMS manufacturers products as a consultant and authorized trainer. He was also instrumental in developing multiple mobile platforms for several manufacturers product lines working with third party vendors like Syclo to develop mobile tools for high profile customers that required more than a basic work order platform to meet their needs. He has been part of the design team for several CMMS manufactures throughout the years including the Best CMMS application and has architected many of the specialty modules for healthcare, not only for Best CMMS, but other manufacturers as well.
Having not only consulted and designed, but administrated clients CMMS systems for many years. Joe brings a unique perspective, fully understanding the software from a development side, but also, from a customer's usability requirements having worked with them on an ongoing basis to not only implement the software, but also run their application on a daily basis. He administrated the system used at Northwestern Memorial Hospital, Chicago for over 10 years.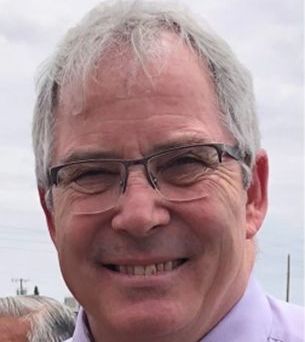 Paul Topinko, CHFM – Best CMMS Healthcare Advisor
A Certified professional in Healthcare Facilities Management, Plant Operations, Maintenance Operations and in managing Environmental, Health and safety Compliance. He has a Bachelor of Science and Business Management degree from the University of Phoenix, Oxnard Campus as well as an Associate of Art Environmental Studies degree from Santa Barbara City College, Santa Barbara, CA, and a Certification in Hazardous Materials Management from Santa Barbara City College.
Mr. Topinko's professional experience includes:
Director of Facilities Management Safety and Environment of Care, Methodist Hospital Northeast, San Antonio, TX; Director of Facility & Plant Operations, North Central Baptist Hospital, San Antonio, TX; Director, Facility & Security for THOP Memorial Campus, el Paso, TX; and Manager, Plant Operations & Chief Engineering, Santa Barbara Cottage Hospital, Santa Barbara, CA.
His experience and capabilities are a major asset to the Best CMMS platform, providing consulting and design advice for the healthcare aspects of the software and services provided to the healthcare industry. Paul's knowledge related to regulatory compliance in the healthcare world is a major benefit to the Best CMMS platform, adding significant value for those clients who are looking for the latest state-of-art in software technology, and facility and business management for hospitals.
---
Middle East
Vision PLC
8th Floor, 389 Building, Mirdamad
Tehran – Iran
Tel.: (+98) 911-395-2885
---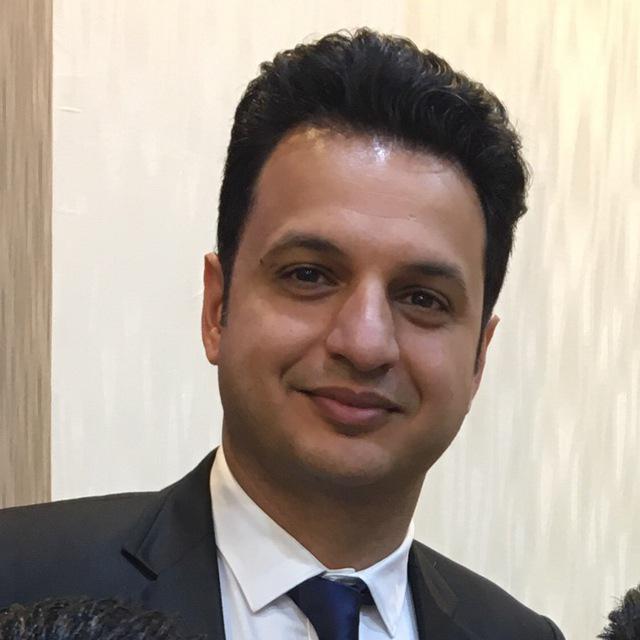 Iman Sheiki – Director, Middle East Operations
With more than 16 years' as an engineer in the Oil, Gas and Petrochemical industry, Iman oversees all project management, software development, sales and implementations in the Middle East. Adapting his engineering background from the Oil & Gas industry to CMMS/CAFM, Iman has been instrumental in converting the Best CMMS platform not only to the Oil, Gas, and Petroleum industry, as well as large process manufacturing, he has also adapted the application for Middle East language and calendaring functionality.
---
Mexico
TEAM S.C.
Prol. De Ayuntamiento 205
Col Romero de Terreros
México D.F., C.P. 04310
Tel. 5554 8405 y 5659 7068
---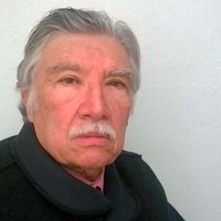 Jorge Pino y Novelo, Managing Director
Mexico, Central America, South America and de Caribbean
Best CMMS Distributor – Mexico
George has over forty years experience designing, and managing large mix-use complex projects from programming, space planning, corporate interiors as well as hotels, and tourism developments.
George heads a group highly experience architects, engineers and IT professionals who are available to help our clients evaluate their real estate portfolio, the management of these infrastructure and recommend strategies that can help them administrate the life cycle of their building portfolio in a more productive, efficient and cost saving way.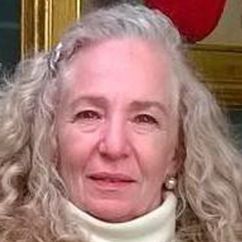 Maribel Gil Fernandez, Principal
As Principal and a Founding Partner in Team S.C., Maribel is responsible for project coordination and client relations; with over 30 years' experience in administration and coordination of large international projects, she has been involved from the very beginning of Team S.C.'s commitment in structuring Best CMMS Information Technology for Facility Management applications and services for Mexico.
Maribel's professional education and work experience is very diverse, she studied Philosophy and Art History at the UNAM (Universidad Nacional Autonoma de México); following her education in Europe where for two years, she studied interior design under the Italian leading architect Luiggi Giffone and later on was invited to collaborate with the Mexican government as part of its delegation to the United Nations in Geneva, Switzerland, and later on in New York City; upon her return to Mexico, she devoted her time painting full time. In 2007 she founded Team S.C. in partnership with Architect George H. Pino y Novelo; a firm that provides architectural, interior design, strategic project management planning, and construction management services.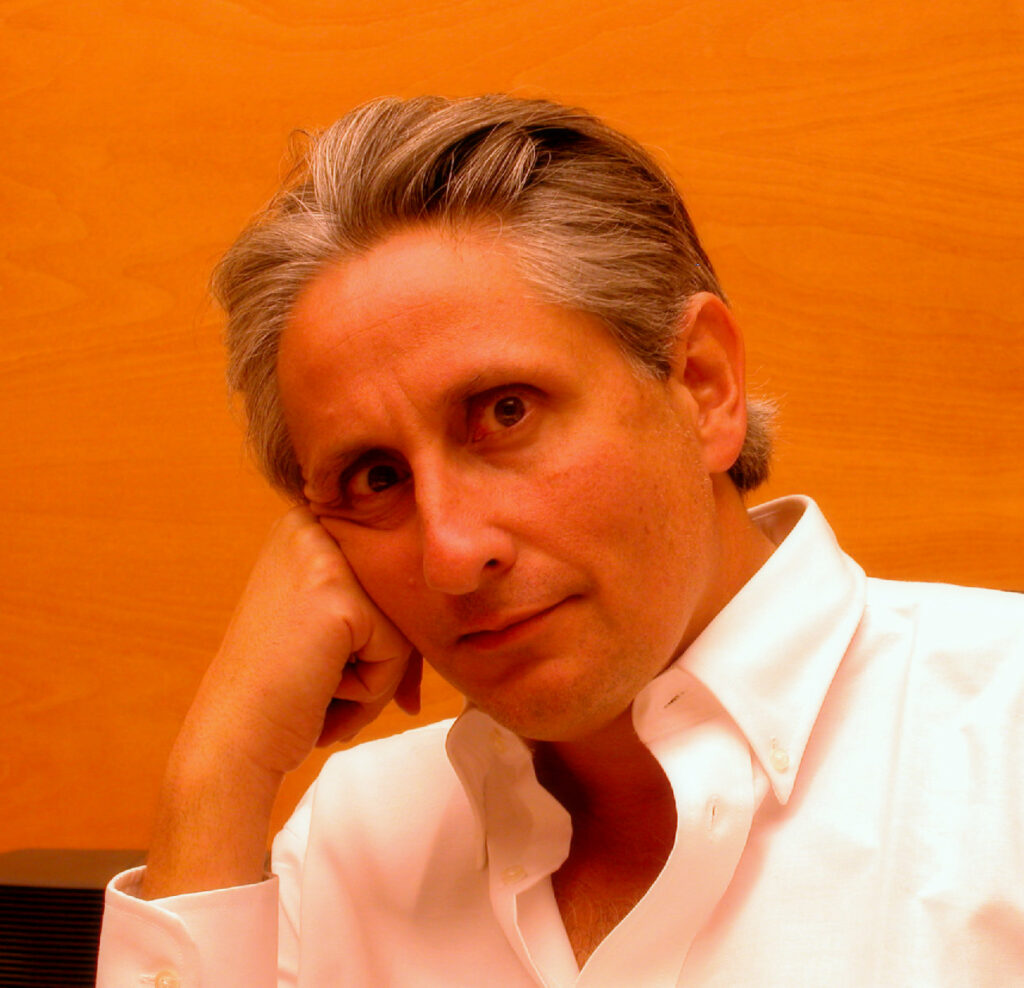 Pablo Caso
Head of Design at Vonhaucke, with more than 30 years of experience in a wide variety of new construction, architectural, interior, industrial design and corporate image assignments
Pablo's design approach is characterized by a balance of place, culture and environment. He has been involved in several architectural and interior architecture projects.
In addition to his design and planning work, has contributes to his field as the author of numerous articles and as a frequent presenter of conferences and seminars about design and sustainability. He is an active member of Sume-WGBC World Green Building Council and President of DIM

Antonio Sanchez -Marketing Director TEAM/BestCMMS
A top marketing expert having 25 years of experience in the Mexican market, with ample knowledge of the Hospitality, Healthcare, and Corporate sectors. As a commercial director for both international and national enterprises Antonio always has strategies and marketing solutions to reach corporate sales goals.
For the last 10 years as owner of his own company, he has focused on providing healthcare solutions to the corporate and residential sectors through cleaning, disinfection and maintenance services offering the best solutions to meet owners goals.
As Marketing Director for TEAM/Best CMMS Mexico, Antonio is convinced that Best CMMS state-of-the-art facility management software will play an important role for the Mexican sector of corporate, retail, hospitality, industrial and healthcare organizations that are driving their efforts to recover from the financial crisis they are facing due to Covid-19 in a more efficient and productive way.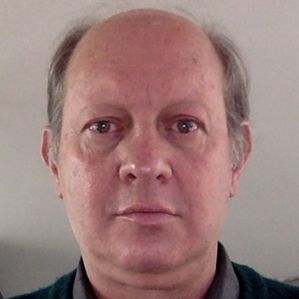 Claudio M Horvillleur Martinez
Claudio is a System Engineer with more than 40 years of experience in the
developing IT systems and consulting services for major Mexican, and International clients, as well as governmental institutions. With in-depth knowledge of Operating Systems with a specialty in Unix/Linux, programming languages (C, Java, Objective, C, etc.); Database and Communication Management. He is a graduate engineer in System Electronics from ITESM, Instituto Tecnológico de Estudios Superiores de Monterrey.
As advisor and consultant of IT for TEAM, S.A., Mexico. Claudio manages all IT aspects of the Best CMMS project, acting as laison and support for the clients IT group through completion of the project. He also interfaces with the TEAM consulting group to ensure there is a full understanding from a technical perspective of all the interface requirements as related to the clients need to link between other data platforms such as, Sap, Oracle, LexisNexis, IBM platforms, etc.